All professionals at David T. Nemoto, M.D., P.A. maintain the highest levels of accreditation and pursue ongoing education to stay abreast of the latest trends in the medical field. Read on to learn more about our staff's experience and training.
Dr. David Nemoto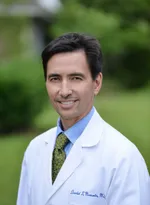 A Professional Like No Other
Qualifications
Medical Degree from Tulane University School of Medicine
Fellowship in gastroenterology at Baylor College of Medicine in Houston, TX
Certified by the American Board of Gastroenterology
About Dr. Nemoto
Dr. Nemoto takes special pride in his work as a Board Certified Gastroenterologist with one of the highest adenoma detection rate in the Country. A native of Buffalo, New York, Dr. Nemoto has been in private practice in Houston since 1997.
Dr. Nemoto performed his Fellowship in Gastroenterology at Baylor College of Medicine in Houston, Texas. Dr. Nemoto also performed an internship in Internal Medicine at the University of Tennessee in Memphis. In 1986, Dr. Nemoto obtained his Bachelor of Science Degree with Departmental Honors from Tulane University in New Orleans.
An active sportsman, he enjoys snow skiing, marathon running, scuba diving, cycling and fishing when not providing medical care.
In addition to English, Dr. Nemoto can speak Spanish.